3000-3500PCS/H Egg Tray Manufacturing Machine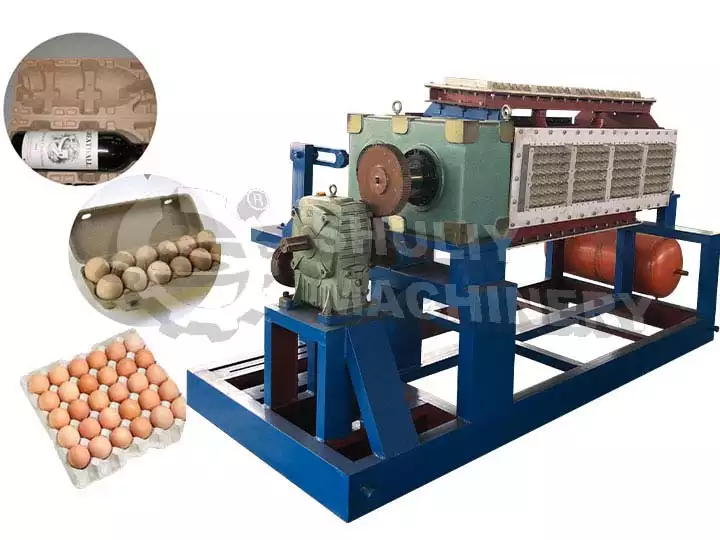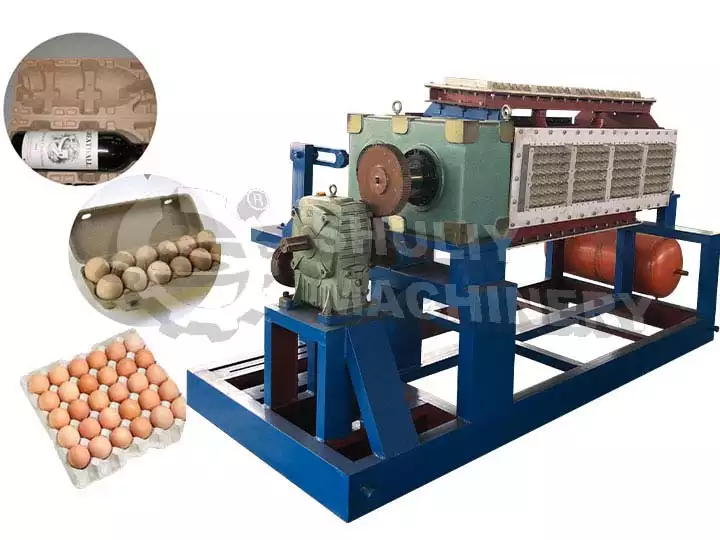 | | |
| --- | --- |
| Model | SL-4*4 |
| Capacity | 3000-3500pcs/h |
| Paper consumption | 280kg/h |
| Water consumption | 560kg/h |
| Energy used | 78kW/h |
| Worker | 4-5 |
You can now ask our project managers for technical details
This 3000-3500pcs/h egg tray manufacturing machine is very suitable for the mass production of egg trays. For investors, this type of the egg tray machine is the optimal solution for the medium scaled paper tray production.
3000-3500pcs/h vs 1500-2000pcs/h egg tray manufacturing machine
When you start the egg tray production business, you should consider your input, your budget, the return, etc. For example, there are two types of the egg tray machine available for your business, you should consider the following factors, including but not limited to.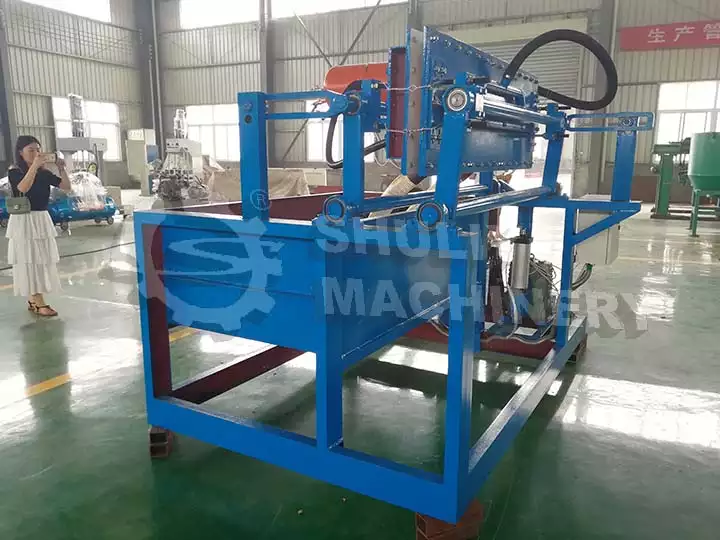 Cost. Actually, this is closely related to your budget. Because your budget determines how many capacities of the machine you're able to buy.
Your business scale. If you want to carry out small or medium or large egg tray production, you should have a clear aim. It directly affects your choice of machine types.
Working place. Because the working place for the egg tray manufacturing machine is very important, it has a great influence on the drying method. If there is enough space, natural drying is also suitable.
Return period. You should know when your business profits. It's essential. Thus, you should have enough preparation before you start this business.
The above are just several items. Definitely, there are other factors that should be considered. All these are for your reference when you choose the egg tray machine.
The whole procedure of the complete egg tray manufacturing process
Pulping: put the raw materials into the pulper to make them into paper pulp.
Forming: use the paper tray making machine to mold the trays that you want to produce.
Drying: adopt the proper method to dry the wet egg trays. Generally, three ways are respectively natural drying, brick kiln drying, and metal drying.
Hot press & baling: after drying, use the hot pressing machine to shape the paper trays and then use the baling machine to bale for easy storage and transportation.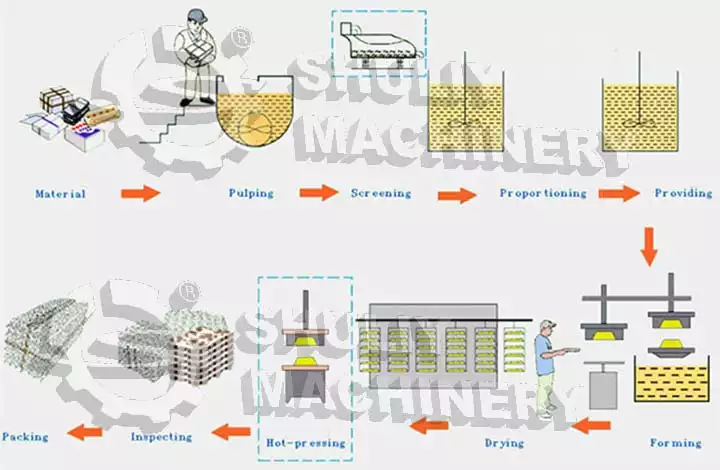 What's the most suitable drying method for the SL-4*4 egg tray machine?
For this capacity, usually, the sales manager will recommend the metal dryer to dry the egg trays. As the entry machine for drying, this type of egg tray manufacturing machine can effectively use the drying energy, and the output can also go up.
Profits of purchasing the 3000-3500pcs/h egg tray manufacturing machine
3000-3500pcs/h egg tray making machine can produce 60000-70000pcs trays for one day. And one piece has a profit of 0.04RMB. So the total profit for one day is 2400-2800RMB. The profit margin is very considerable.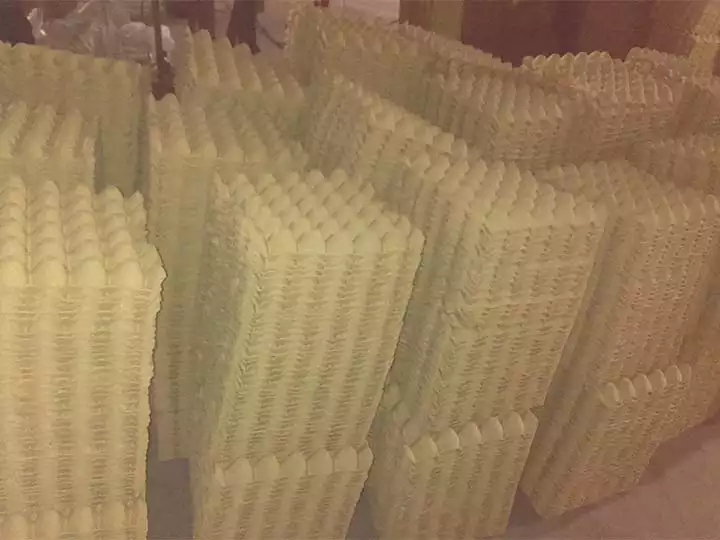 Parameters of 3000-3500pcs/h egg tray manufacturing machine
| | | | | | |
| --- | --- | --- | --- | --- | --- |
| Model | Capacity | Paper consumption | Water consumption | Energy used | Worker |
| SL-4*4 | 3000-3500pcs/h | 280kg/h | 560kg/h | 78kW/h | 4-5 |