4000PCS/H Paper Tray Making Machine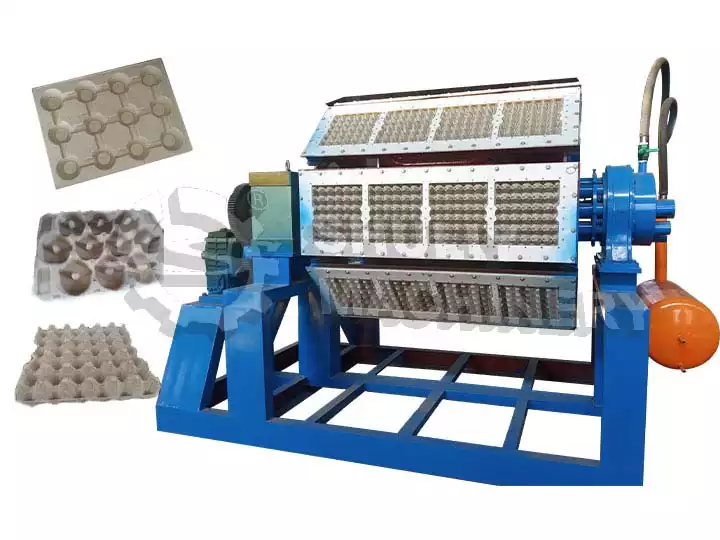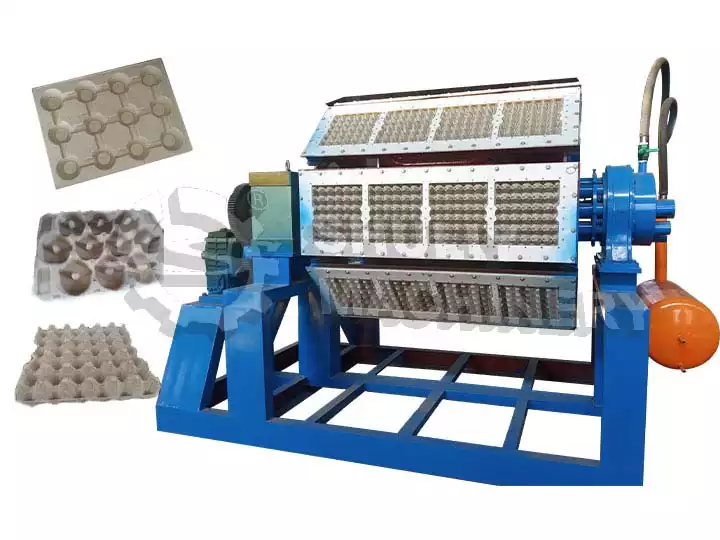 | | |
| --- | --- |
| Model | SL-4*8 |
| Capacity | 4000pcs/h |
| Paper consumption | 320kg/h |
| Water consumption | 600kg/h |
| Energy used | 80kW/h |
| Worker | 5-6 |
You can now ask our project managers for technical details
This paper tray making machine is capable of producing 4,000 pieces of egg trays per hour and is highly efficient, energy-saving, and environmentally friendly. This egg tray machine is suitable for medium or large-capacity factories, or for investors who want to invest in large-scale production.
The advantages of investing in this SL-4*8 paper tray making machine
The raw materials used in this egg tray machine are cheap and recycled again, which is very environmentally friendly.
Capacity is 4000 pieces per hour, high efficiency, can meet the medium or large scale production.
The high degree of automation. This machine can form a complete paper tray production line with other machines, with high automation.
The drying method can be chosen from the brick kiln or metal drying, which is highly selective.
Large profit margin. The production cost is low, but the market is huge.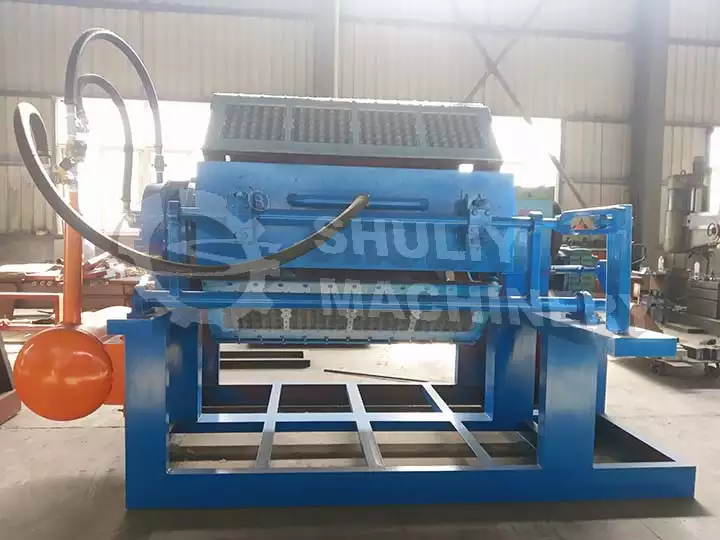 Why choose this 4000pcs per hour paper pulp tray making machine?
Actually, this paper egg tray making machine is perfect for medium-scale production investment. As an investor, if you have enough capital ready, enough space on the site, and enough raw materials, you can make a medium production investment. In this way, the payback will be fast and our sales manager will provide you with professional advice and support.
Factors affect the egg paper tray making machine price
The price of the machine is affected by various factors, such as the mold, the capacity of the machine, the single machine or the production line, the capital, and so on will have an impact on the price of the machine. For example, the paper bowl making machine price and egg tray making machine price is not the same. Shuliy is a comprehensive and powerful company, its staff is very professional and will provide you with the best solution according to your needs.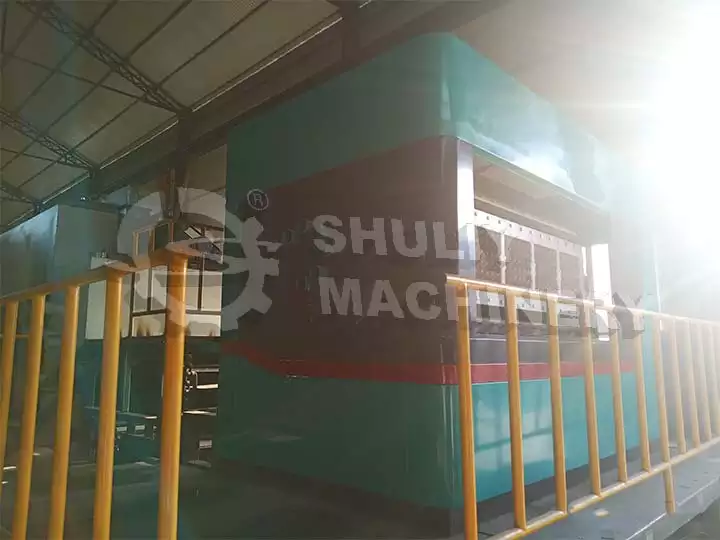 Paper tray making machine manufacturers & suppliers – Shuliy Machinery
There are many egg tray making machine manufacturers and suppliers in the market. We, Shuliy Machinery, as a company that enjoys a high reputation in the world, integrate manufacturing and supplying. We have a professional sales team, 24-hour after-sales service, various models of egg tray machines, complete paper tray production line with supportive machines. Also, our machines are not only good quality but also high cost performance, you will never regret choosing us.
Parameters of Shuliy 4000pcs/h paper tray making machine for sale
| | | | | | |
| --- | --- | --- | --- | --- | --- |
| Model | Capacity | Paper consumption | Water consumption | Energy used | Worker |
| SL-4*8 | 4000pcs/h | 320kg/h | 600kg/h | 80kW/h | 5-6 |