Quail Egg Tray Making Machine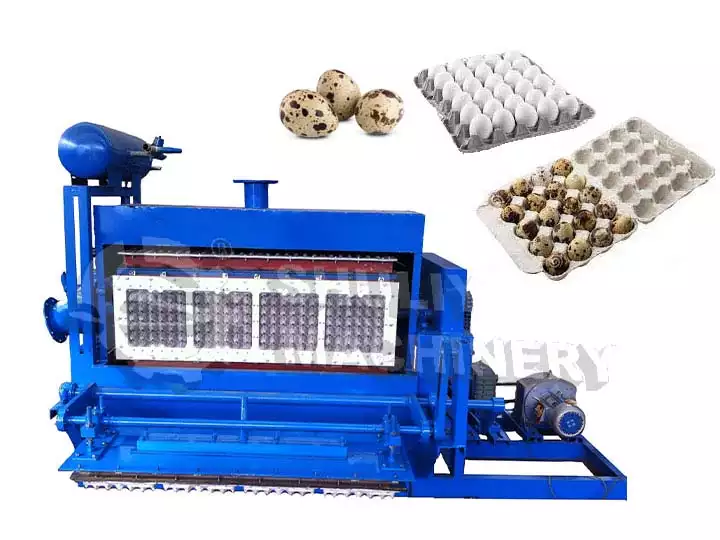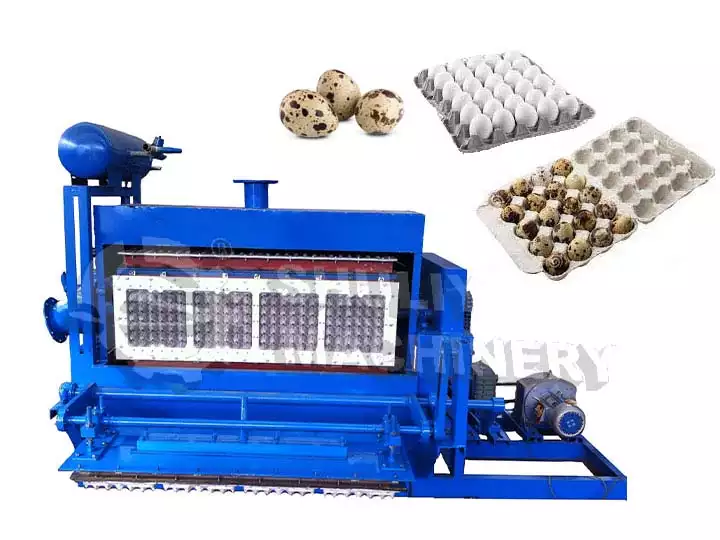 | | |
| --- | --- |
| Model | SL-4*1 |
| Capacity | 1500-2000pcs/h |
| Paper consumption | 160kg/h |
| Water consumption | 380kg/h |
| Energy used | 45kW/h |
| Worker | 3-4 |
You can now ask our project managers for technical details
The quail egg tray making machine is to produce high-quality quail egg paper trays. Besides, after changing the mold, this machine can also produce the egg tray, egg carton, apple tray, red wine tray, nursery tray, red wine tray, etc. The corresponding paper trays are produced with the name of the machine, such as egg tray machine, egg carton machine, apple tray manufacturing machine, etc. If you are interested in these, welcome to contact us!
Complete quail egg tray production process
In fact, it is very similar to the egg tray manufacturing line and egg carton production line, both need to use the pulper machine, quail egg tray making machine, drying machine, hot press, and packing machine.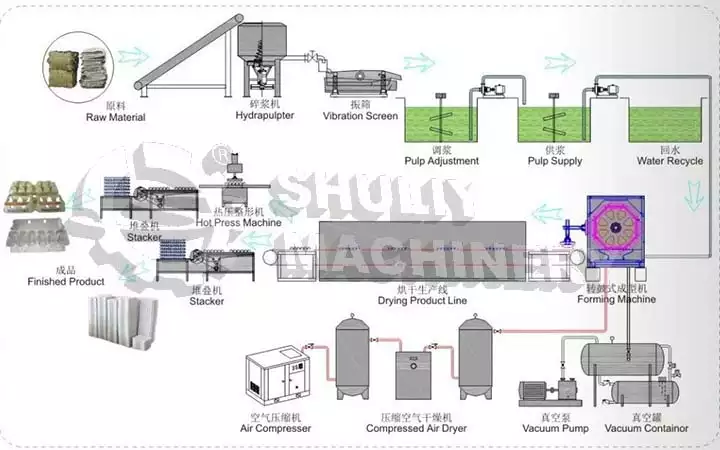 Pulping: Put the raw materials into the pulping machine. The pulp making machine crushes the paper raw materials by the rotating movement of the machine. It is important to note that you need to add a certain amount of water. If you have any questions, you can consult with us.
Forming: This is the key step. After some blending, using the quail egg tray machine is to produce the proper paper trays. In this process, an air compressor and a vacuum pump are used. The vacuum pump is to suck the pulp to the forming mold, and the air compressor is to blow to the transfer mold. If you want to know more details, welcome to contact us!
Drying: Because the quail egg tray making is wet, it needs to be made dry. There are three ways of drying: ①natural drying, ②brick kiln drying, and ③machine drying. Each of them has its own advantages, you also can refer to the drying way of paper trays for more details!
Hot pressing & baling: Hot press machine is often used for box-type trays, which can make them more beautiful. Then, pack them with a baling machine.
Types of quail egg molds that can be produced
This machine is very practical. Different trays can be produced by simply changing the molds. If you want to produce trays similar to egg trays and egg cartons, you just need to buy the matching molds when buying the machine. In short, no matter what type of tray you want, our quail egg tray making machine can do it.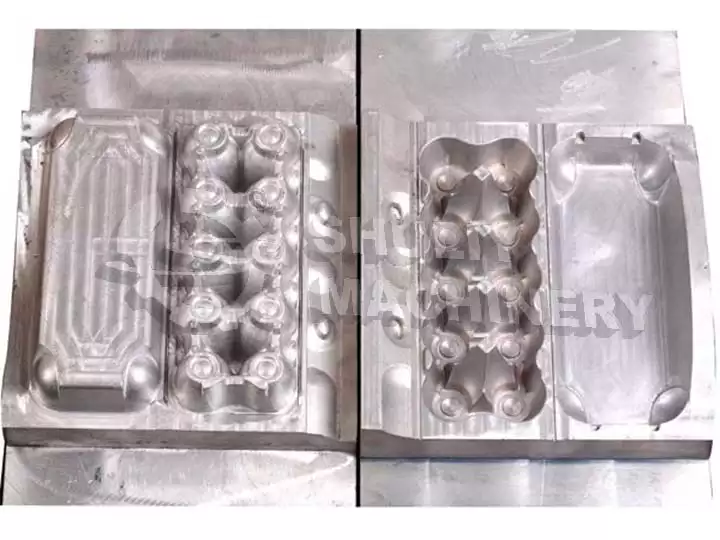 Benefits of investing in a quail egg tray making machine
Low investment. When investing in this business, it is important to take into account individual costs. For example, raw materials, machines, labor, time, etc. Compared to other industries, the cost of investing in this paper tray forming machine is very low. Besides, this machine is fully automated and saves manpower.
High return. This machine has a high molding rate and long service life. In the same period of time, our machine can produce quail egg trays. Besides, our machine can be used for a longer time.
How to choose the right price for a quail egg tray machine?
Quality in the first place. When choosing a machine, quality is the first thing to consider.
Reliable manufacturer. Choosing a reliable manufacturer is very important for investors. Not only can the quality of the machine be guaranteed, but the after-sales service is also guaranteed.
High-cost performance. It is very cost-effective to buy the machine from a company that is integrated with industry and trade. Shuliy Machinery is such a company.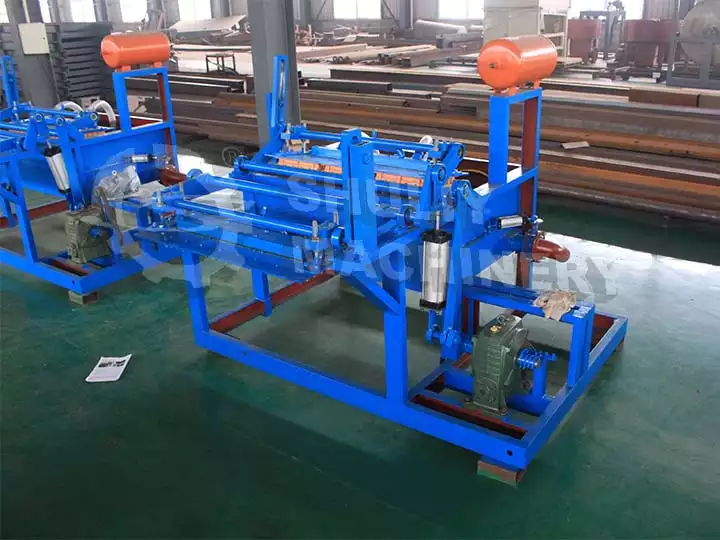 Shuliy Machinery – quail egg tray making machine manufacturer & supplier
We, Shuliy Machinery, are a manufacturer and supplier specializing in various types of the pulp tray forming machine. We not only have various types of machines, but also various production lines for you to choose from. Our machines are absolutely suitable for your various business needs. Besides, our machines have certificates. If you need a manufacturer, please contact us.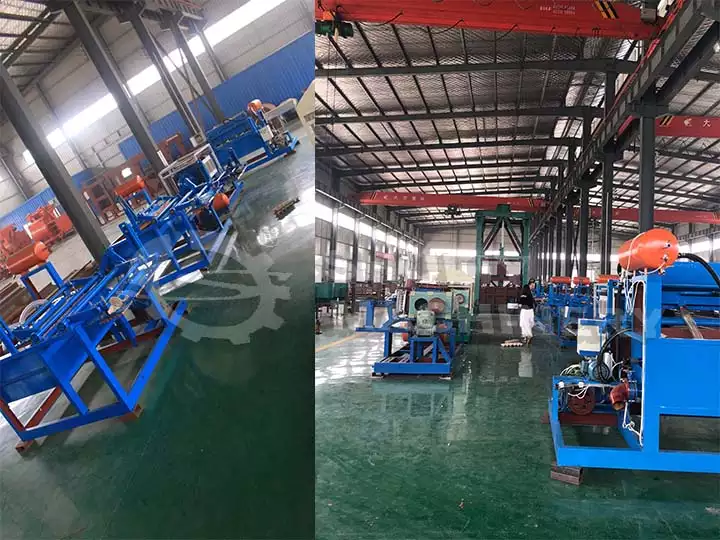 Countries where the machines sell well
Our quail egg tray making machine is sold abroad. We have customers in Asia, Europe, Africa, North America, Oceania, etc. Specific countries such as Saudi Arabia, Turkey, Iran, United Arab Emirates, Malaysia, Nepal, Philippines, Laos, Afghanistan, Armenia, Korea, Botswana, Algeria, Angola, Namibia, Niger, Cote d'Ivoire, Nigeria, Indonesia, Romania, Berlin, Ukraine, Poland, Spain, Russia, United Kingdom, France, Italy, Spain, Russia, United Kingdom. Italy, etc.
Specifications of the paper tray machine
| | | | | | |
| --- | --- | --- | --- | --- | --- |
| Model | Capacity | Paper consumption | Water consumption | Energy used | Worker |
| SL-3*1 | 1000-1500pcs/h | 120kg/h | 300kg/h | 32kW/h | 3-4 |
| SL-4*1 | 1500-2000pcs/h | 160kg/h | 380kg/h | 45kwW/h | 3-4 |
| SL-3*4 | 2000-2500pcs/h | 200kg/h | 450kg/h | 58kW/h | 4-5 |
| SL-4*4 | 3000-3500pcs/h | 280kg/h | 560kg/h | 78kW/h | 4-5 |
| SL-4*8 | 4000pcs/h | 320kg/h | 600kg/h | 80kW/h | 5-6 |
| SL-5*8 | 5000pcs/h | 400kg/h | 750kg/h | 85kW/h | 3-4 |
| SL-5*12 | 6000pcs/h | 480kg/h | 900kg/h | 90kW/h | 3-4 |
| SL-6*12 | 8000pcs/h | 640kg/h | 1040kg/h | 100kW/h | 3-4 |