Egg Carton Making Machine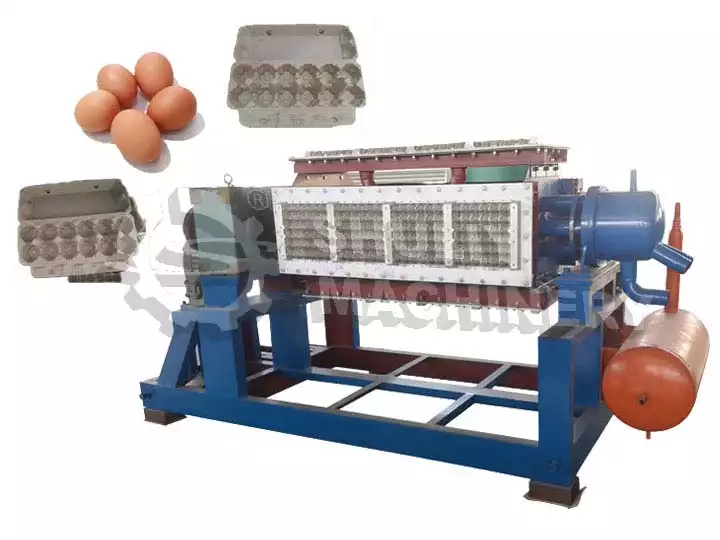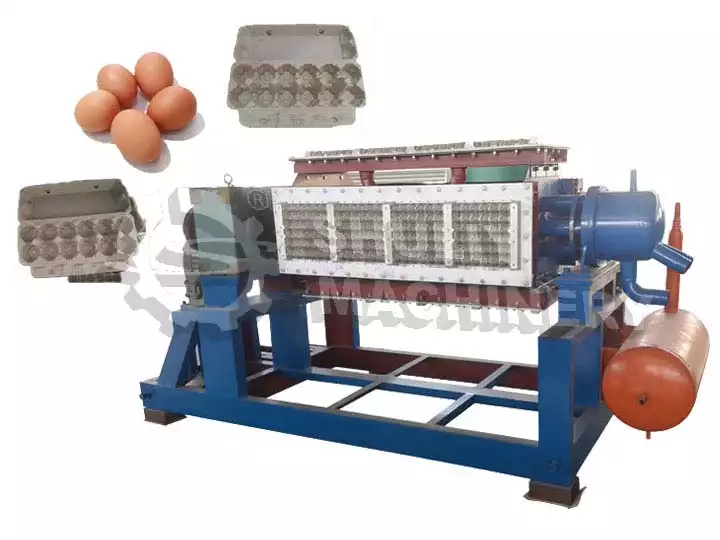 | | |
| --- | --- |
| Model | SL-4*4 |
| Capacity | 3000-3500pcs/h |
| Paper consumption | 280kg/h |
| Water consumption | 560kg/h |
| Energy used | 78kW/h |
| Worker | 4-5 |
You can now ask our project managers for technical details
The egg carton making machine is mainly used to produce high-quality paper trays for protecting eggs. We, Shuliy Machinery, as one of the best tray machine manufacturers and suppliers, produce various types of egg carton machines. Our egg carton machine is suitable for small, medium, and large-scale production. No matter what size your factory is, our egg crate machine can satisfy you. For investors, buying our egg crate making machine is the right choice for you. Welcome to call us for more information!
Egg carton machine for sale
In fact, the egg carton making machine has the same type as the egg tray machine, with capacities from 1000 pieces per hour to 8000 pieces per hour. The machine has excellent quality, stable operation, and long service life. Compared with others, our machines not only have various types but also have price advantages. Because we belong to the company of industry and trade, we have our own factory and R&D team. Looking forward to your inquiry!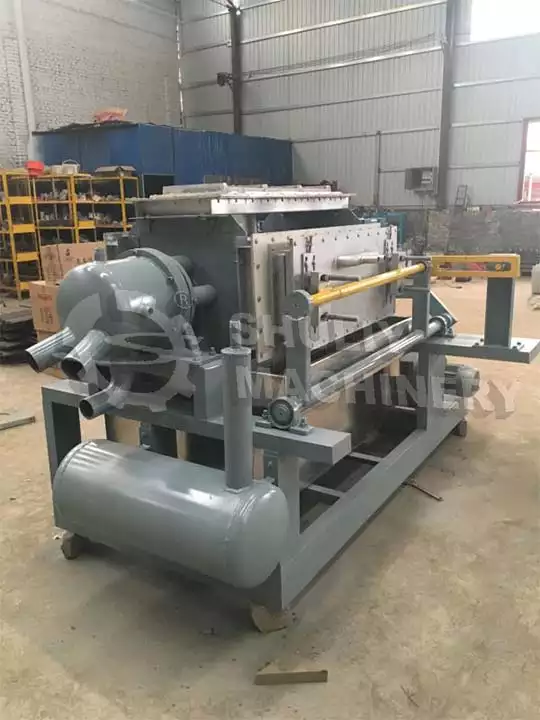 What is the material for the egg crate?
Waste books, scrap paper, waste magazines, paper, books, etc. All of these can be the raw materials for the egg carton making machine.
These raw materials are very easy to obtain and the cost is low. For businessmen who want to start a new industry, investing in a paper egg carton production line is a good choice.
Applications of the egg carton maker
The egg box making machine can produce not only egg cartons but also egg trays, apple trays, nursery trays, wine trays, medical trays, paper bowls, quail egg trays, etc. For example, the egg crate manufacturing machine that can produce the egg tray is called the egg tray machine, and the one for the apple tray is called the apple tray machine.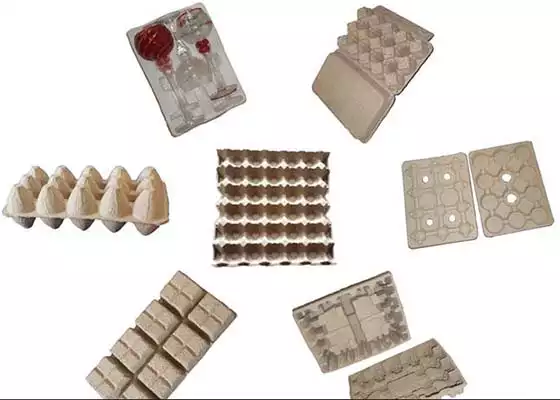 Advantages of the egg crate making machine for sale
Economical. The raw materials for this egg carton making machine are easy to obtain and cheap, and overall, the cost will be reduced.
Powerful function. This paper egg box making machine can produce not only egg cartons but also egg trays, quail egg trays, apple trays, etc., just by changing the molds.
Various types. Our machine is suitable for small, medium, and large-scale production, so no matter what scale you want, our egg carton making machine will satisfy your business.
Attractive egg carton machine price
Our Shuliy Machinery's environment-friendly machines are following the development of society. The price of our egg carton making machine has the following advantages.
We have our own R&D team. In the process of societal development, our self-developed machines always aim to meet customer needs, which means our machines are very suitable for customer needs.
Our quality is guaranteed. We can give you a guarantee that our machines can use for a longer time under the same conditions.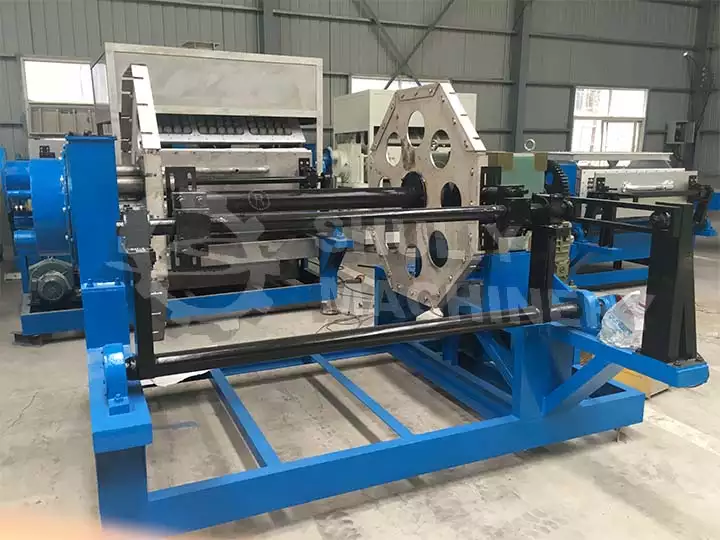 Tips for choosing the suitable paper egg crate making machine
What kind of output you want. Because the output is different, the machine used is also different. So first of all, you have to confirm what kind of output is.
The applicable drying method. This is determined by your output. If you want a small-scale paper tray machine, then natural sun drying is the best choice.
Within budget. After you decide on the machine, the total price is within your money. Thus, it is win-win cooperation.
Our sales staff are professional and will recommend the most suitable one for you according to your needs.
Successful case: export of the manual egg carton making machine to Western Samoa
This customer has a large number of industries and wants to start a new one. After consultation, he decided to start the paper trays. So, he wanted to purchase the related machine. After seeing our machines, he contacted us. Our sales manager introduced the relevant machine to him in detail and said that he could produce different trays by simply changing the molds. After consideration, the Western Samoan customer purchased an egg box production line from our side. After using the machine for some time, he expressed his great satisfaction.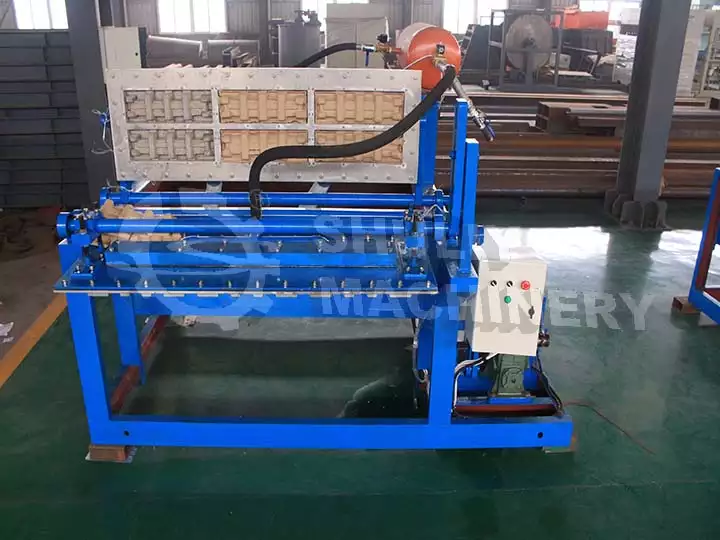 Technical parameters of the egg box machine
| | | | | | |
| --- | --- | --- | --- | --- | --- |
| Model | Capacity | Paper consumption | Water consumption | Energy used | Worker |
| SL-3*1 | 1000-1500pcs/h | 120kg/h | 300kg/h | 32kW/h | 3-4 |
| SL-4*1 | 1500-2000pcs/h | 160kg/h | 380kg/h | 45kwW/h | 3-4 |
| SL-3*4 | 2000-2500pcs/h | 200kg/h | 450kg/h | 58kW/h | 4-5 |
| SL-4*4 | 3000-3500pcs/h | 280kg/h | 560kg/h | 78kW/h | 4-5 |
| SL-4*8 | 4000pcs/h | 320kg/h | 600kg/h | 80kW/h | 5-6 |
| SL-5*8 | 5000pcs/h | 400kg/h | 750kg/h | 85kW/h | 3-4 |
| SL-5*12 | 6000pcs/h | 480kg/h | 900kg/h | 90kW/h | 3-4 |
| SL-6*12 | 8000pcs/h | 640kg/h | 1040kg/h | 100kW/h | 3-4 |