Apple Tray Making Machine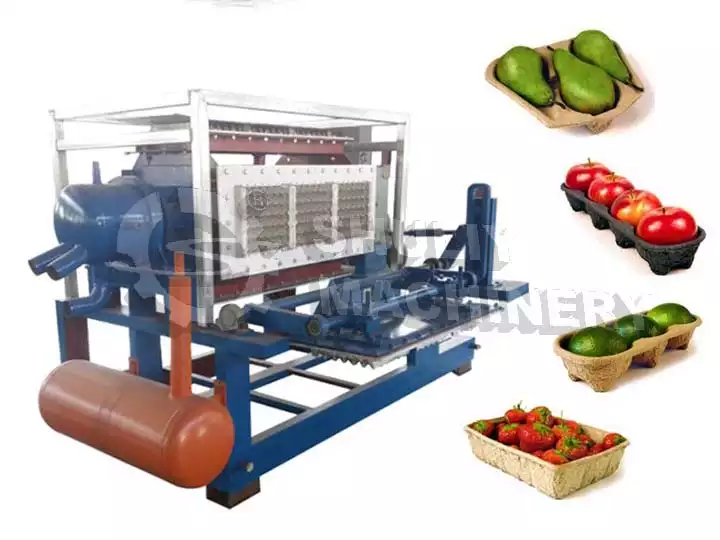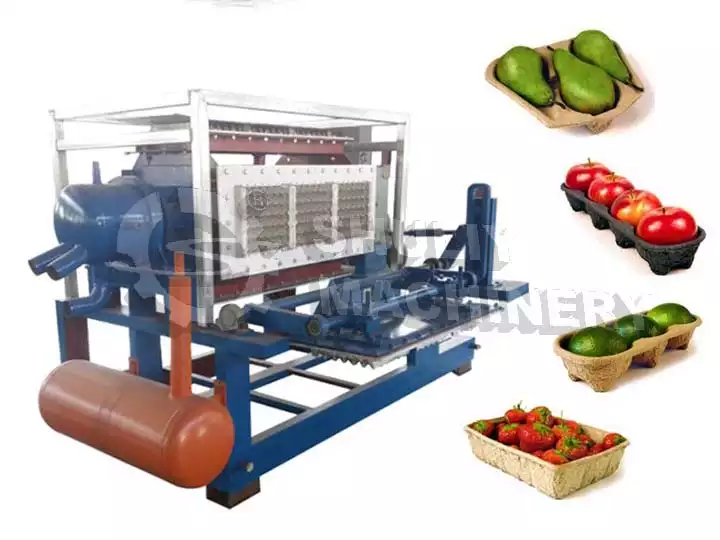 | | |
| --- | --- |
| Model | SL-3*4 |
| Capacity | 2000-2500pcs/h |
| Paper consumption | 200kg/h |
| Water consumption | 450kg/h |
| Energy used | 58kW/h |
| Worker | 4-5 |
You can now ask our project managers for technical details
As the name implies, the apple tray making machine is mainly used to produce paper trays specifically for apples. Essentially, it is actually a kind of egg tray machine. Of course, there are other fruit trays similar to the apple, such as avocado, mango, peach, etc. In addition, this machine has the characteristics of various types, high efficiency, and various capacity. Moreover, our machines are exported overseas, such as Morocco, Angola, Nigeria, Zambia, Botswana, Chile, Egypt, Kenya, etc. If you are interested in this machine, welcome to contact us!
Automatic apple tray making machine for sale
Actually, the apple tray machine is very similar to the egg tray machine and egg carton machine. So the models of the machines are very similar. The biggest difference between these two machines is that the molds are different, and the molds can be customized according to the customer's needs. If you are interested in this machine, welcome to contact us!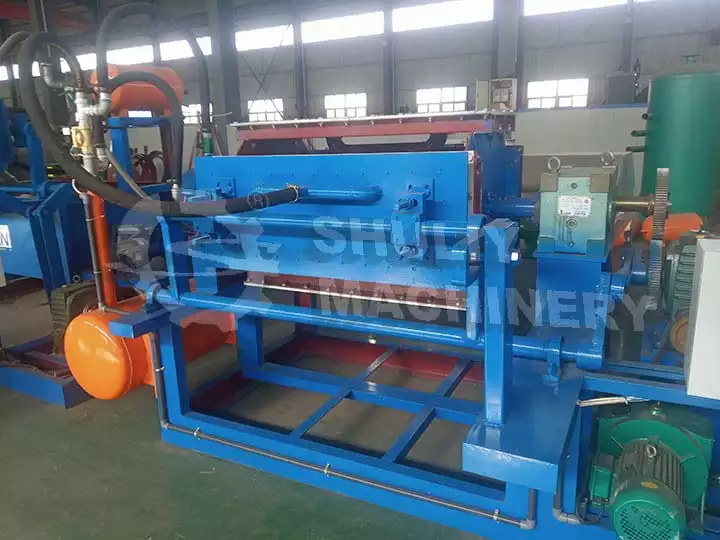 Shuliy apple fruit tray machine applications
Various fruit paper trays can be produced, such as the pear, peach, apple, strawyberry , orange, avocado, mango, etc.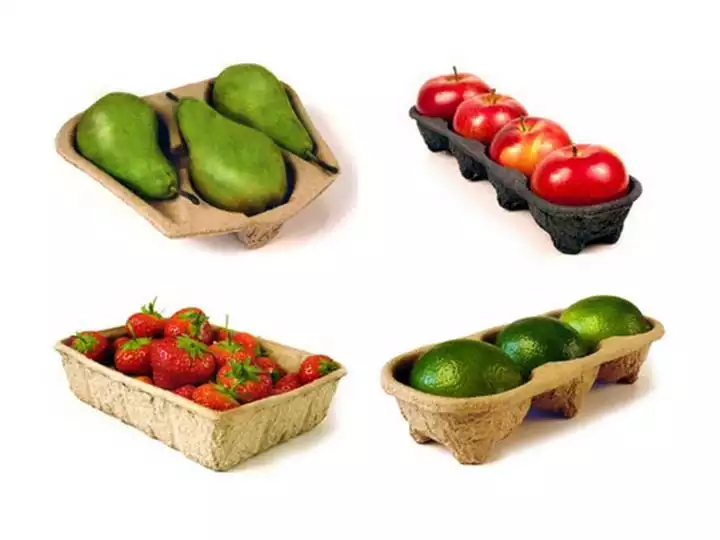 Advantages of using the apple tray making machine
Easy to store and transport. After harvesting apples, they may be unsafe and prone to rot if stacking the apples. But with the use of paper trays, the apples can be stored and transported in a way that prevents them from being bumped.
Environmental protection. The raw materials used to make apple trays are waste paper, books, magazines, etc. You can find it everywhere in life. This belongs to be recycled and used, thus contributing to environmental protection.
Excellent machine quality. Our Shuliy machinery machines are certified by the authority, and product quality is guaranteed.
Easy to operate. Our paper tray machine will be accompanied by the corresponding operating manual and video explanation. When the customer receives the machine, there will be an introduction to the various parts of the machine.
Wide range of applications. This apple tray making machine is used for the production of various paper fruit trays, which can be used for multiple applications.
Why invest in the apple tray machine?
Low investment. Analyzing the cost, at the very beginning of this business, you can buy the smallest model of paper tray production line. The raw material of paper trays is very cheap and easy to get.
Low risk. the apple tray making machine will have a high rate of the finished product, a low failure rate, and can be widely used in business activities. The risk taken by purchasing such a machine is very small.
Environmentally friendly. Now the world is advocating green consumption, our machine is such an environmentally friendly machine that recycles raw materials (waste paper, waste books, etc.) again, in line with the theme of world development.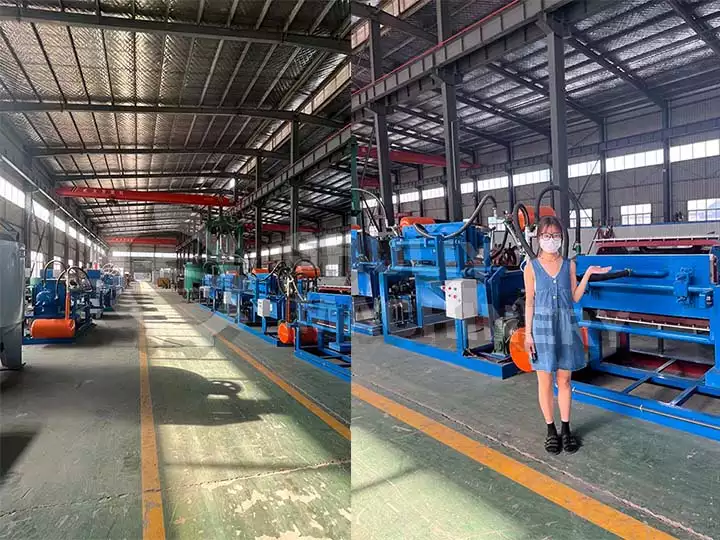 Shuliy Machinery – the reliable apple tray making machine manufacturer & supplier
Pre-sales service. Our personnel will have a friendly and cordial attitude to communicate with you actively and effectively in the pre-sales stage.
In-sales service. In the process of communication, our sales staff will answer your questions with professional knowledge and a patient attitude.
After-sales service. After you receive the machine, if you have any questions on the machine, our personnel will respond to you in a timely manner around the clock.
Factors to affect the apple fruit tray making machine price
Configuration. When you want to buy a machine, you choose a different configuration, the price is not the same. For example, the price will be different if you choose an apple tray for natural drying and a brick kiln for drying.
Capacity. You want to produce 1,500 pieces an hour and 2,500 pieces an hour, the apple tray making machine you choose is different and the price is not the same.
Other factors. For example, shipping costs, time costs, etc.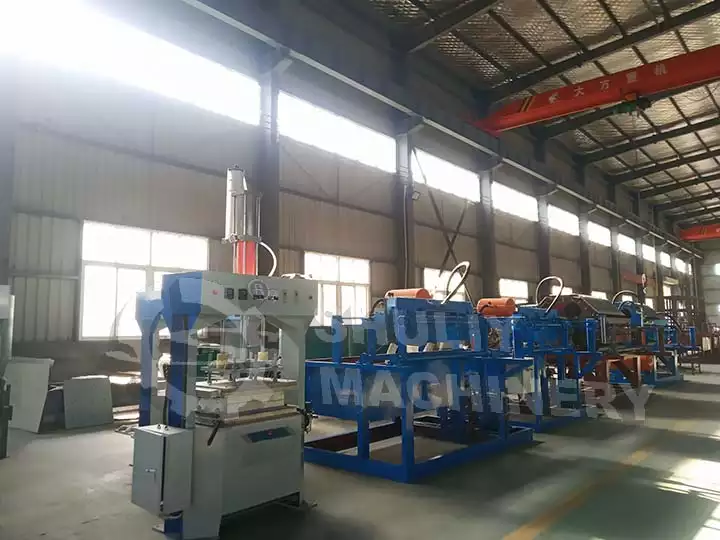 Successful case: fully automatic apple tray making machine delivered to Brazil
A customer in Brazil has an apple plantation and is engaged in transporting apples over long distances to various locations. However, if the apples are not protected during transportation, the apples are damaged during the journey. Eventually, the Brazilian customer's interests are damaged when they reach their destination. Therefore, he needs the apple trays to protect the apples. Then, the apple tray machine is a good choice. After learning about our machine, he was very happy and decided to buy it right away. After receiving the machine and using it for a period of time, he told us that his plantation made thirty percent more profit than usual.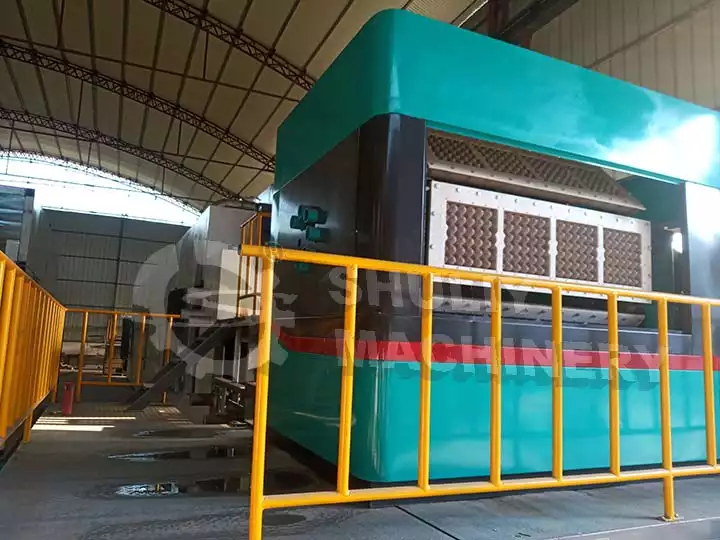 Technical parameters of the paper tray machine
| | | | | | |
| --- | --- | --- | --- | --- | --- |
| Model | Capacity | Paper consumption | Water consumption | Energy used | Worker |
| SL-3*1 | 1000-1500pcs/h | 120kg/h | 300kg/h | 32kW/h | 3-4 |
| SL-4*1 | 1500-2000pcs/h | 160kg/h | 380kg/h | 45kwW/h | 3-4 |
| SL-3*4 | 2000-2500pcs/h | 200kg/h | 450kg/h | 58kW/h | 4-5 |
| SL-4*4 | 3000-3500pcs/h | 280kg/h | 560kg/h | 78kW/h | 4-5 |
| SL-4*8 | 4000pcs/h | 320kg/h | 600kg/h | 80kW/h | 5-6 |
| SL-5*8 | 5000pcs/h | 400kg/h | 750kg/h | 85kW/h | 3-4 |
| SL-5*12 | 6000pcs/h | 480kg/h | 900kg/h | 90kW/h | 3-4 |
| SL-6*12 | 8000pcs/h | 640kg/h | 1040kg/h | 100kW/h | 3-4 |