1500-2000PCS/H Egg Tray Molding Machine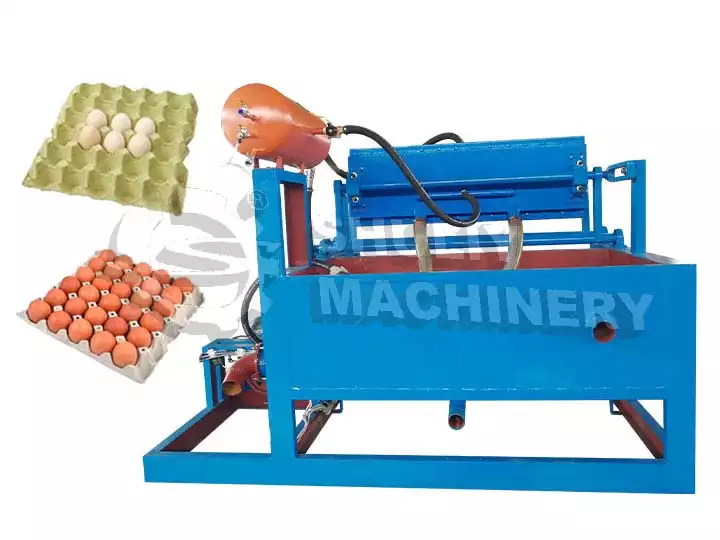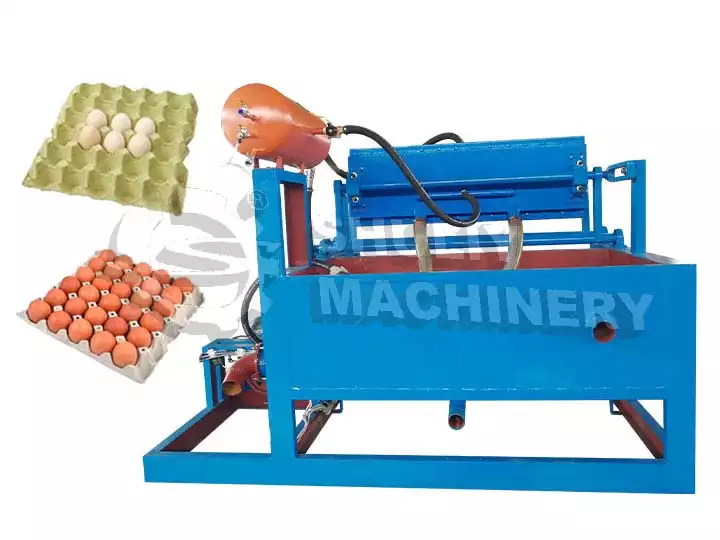 | | |
| --- | --- |
| Model | SL-4*1 |
| Capacity | 1500-2000pcs/h |
| Paper consumption | 160kg/h |
| Water consumption | 380kg/h |
| Energy used | 45kW/h |
| Worker | 3-4 |
You can now ask our project managers for technical details
The 1500-2000pcs/h egg tray molding machine is especially to produce high-quality paper trays with an output of 1500-2000pcs/h in various areas. We can produce all kinds of egg trays, including egg trays, egg boxes, nursery trays, wine trays, coffee cup trays, medical trays, fruit trays, quail egg trays, and custom-made paper trays. You can tell us what kind of trays you need, and we will customize the corresponding paper tray machine for you.
Moulds for 1500-2000pcs/h egg tray molding machine
We have both plastic and aluminum molds. And the shelf life of the molds is at least one year. Besides, our molds can also produce various types of paper trays. As long as you have a need for paper trays, we can customize the corresponding molds according to the paper trays, whether they are made of plastic or aluminum according to your requirements.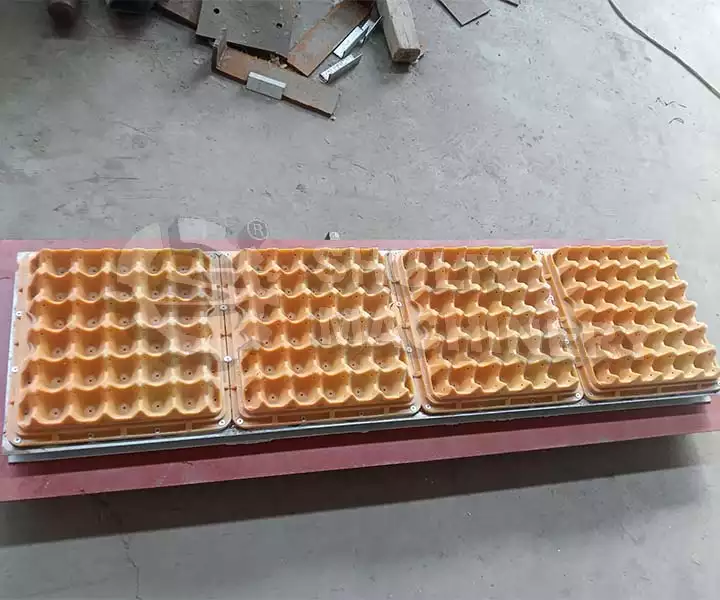 Drying method for Shuliy SL-4*1 Pulp molding machine
Actually, there are three ways of drying methods, respectively natural drying, brink kiln drying, and metal drying. For a capacity of 1500-2000pcs per hour, the natural drying method is the most suitable method. The reasons are as follows:
Economical and cost-effective
Labor-saving and energy saving
Services offered for Shuliy 4*1 egg tray machine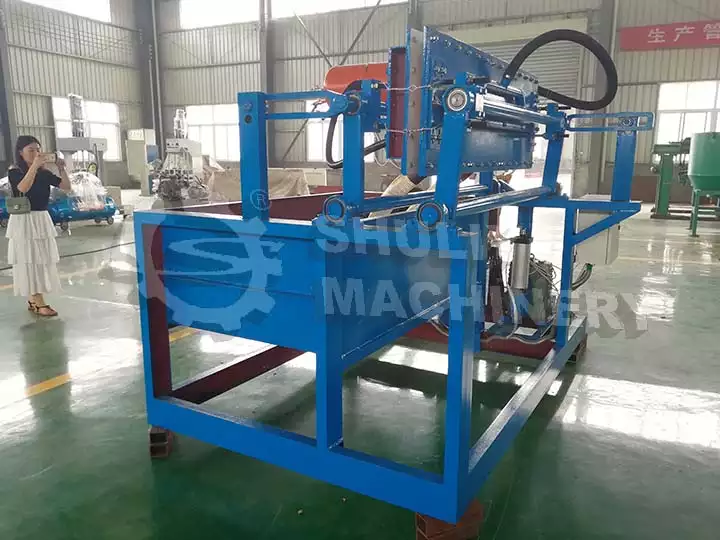 One-to-one service
Our experienced sales manager will provide customers with one-on-one service and offer the right machine based on their professional solid knowledge.
After-sales service
After the machine is sold, our staff will also provide 24-hour after-sales service to solve customers' problems, in order to facilitate their businesses.
Customized service
We can customize the machine according to the size of paper trays that customers want to produce, one to meet the real needs of customers.
The successful case of Shuliy automatic egg tray molding machine
Our egg tray molding machine is always exported to foreign countries, thus, this machine has a good reputation overseas. Then list one successful case for your reference.
Parameters of 1500-2000pcs/h egg tray molding machine
From the below table, this type of paper tray making machine has a capacity of 1500-2000pcs per hour. And the consumption of paper and water has been listed, having a certain value to show this. Of course, we also have other capacities egg tray machines, such as 1000-1500pcs/h, our sales manager will provide the suitable one according to your needs.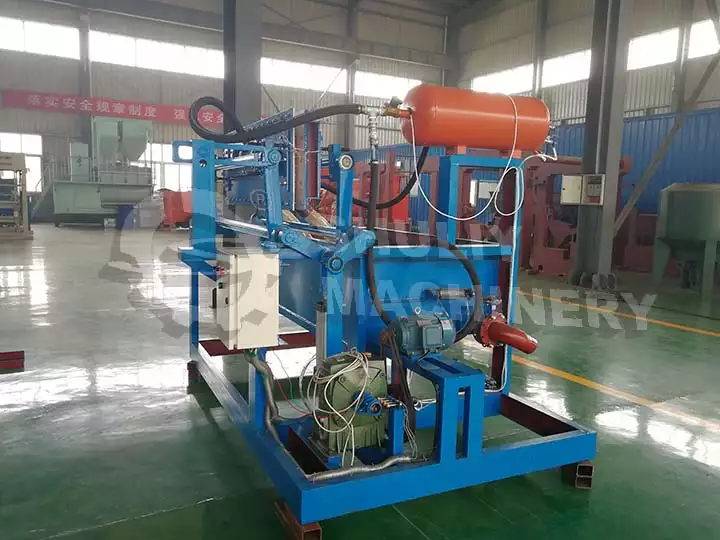 | | |
| --- | --- |
| Model | SL-4*1 |
| Capacity | 1500-2000pcs/h |
| Paper consumption | 160kg/h |
| Water consumption | 380kg/h |
| Energy used | 45kW/h |
| Worker | 3-4 |