Egg Tray Packing Machine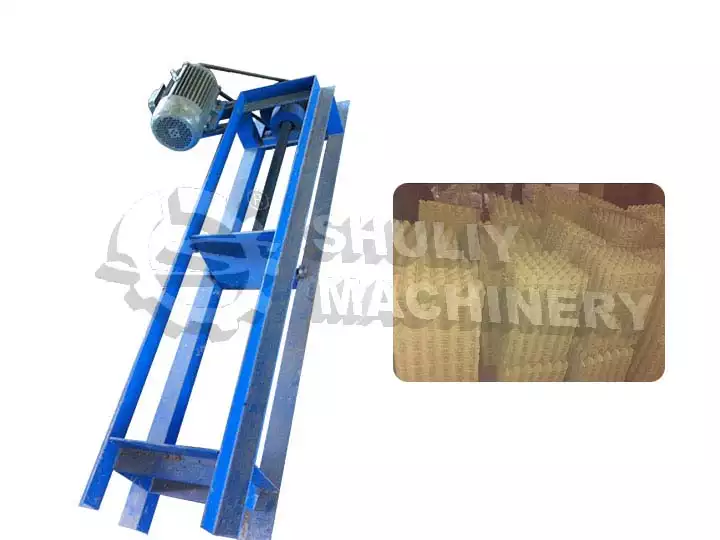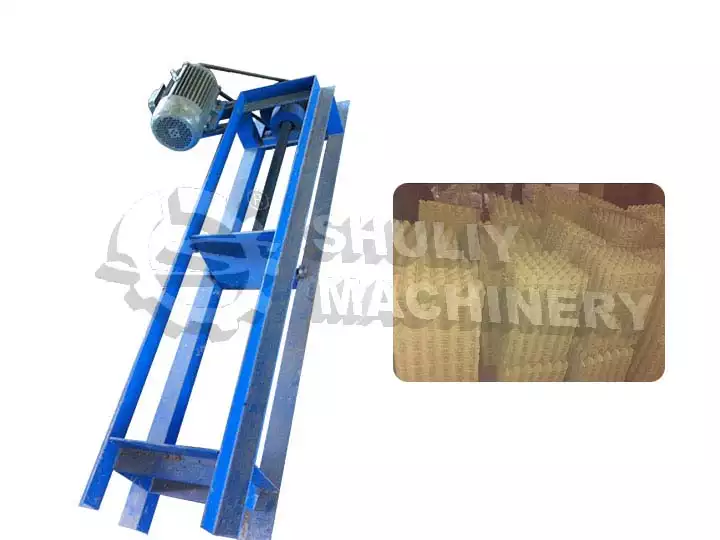 | | |
| --- | --- |
| Machine name | Baling machine for egg tray |
| Power source | Pneumatic |
| Automation type | Automation |
| Machine color | Customization |
| Applications | Various paper trays, such as egg trays, apple trays, quail egg trays, etc |
| Functions | Package |
You can now ask our project managers for technical details
This egg tray packing machine is mainly used for the last step of the complete paper tray production line, for baling various paper trays. After packing, the trays are more neatly. This is necessary for storage and transportation. For storage, it can save space and store more egg trays. For transportation, it is possible to carry out better transportation.
Applications of the egg tray baling machine
This egg tray packing machine is used as an auxiliary machine in the egg tray production line. It is used to pack various trays after drying. Mainly automatic packing. The trays that can be packed are egg trays, apple trays, wine trays, nursery trays, medical trays, quail egg trays, etc. Please feel free to contact us for more information.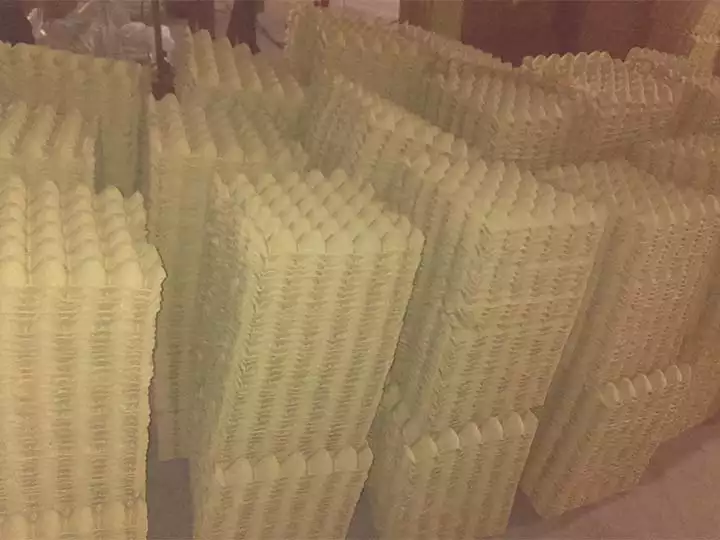 Advantages of using the packing machine for paper trays
A complete egg tray production line. The whole line is complete and has quick production. It greatly improves production.
Save storage and transportation space. Because of the stacking, the paper trays occupy less space and you can store and deliver more.
High automation. In the production line, from pulping, forming, drying, and hot pressing to baling, it achieves a high degree of automation.
Services offered by Shuliy Machinery
Customization. Not only the egg tray packing machine but also the egg tray making machine can be customized.
After-sales service. After receiving the relevant machines, the after-sales service is also important. It can help customers quickly use the machine and obtain their interests.
All-day service. No matter what time of day it is, you can always reach us at the first opportunity.
Various types of machines. No matter what kind of machine you want to buy, we can choose it for you the first time.
Specifications of the egg tray packing machine
| | |
| --- | --- |
| Machine name | Baling machine for egg tray |
| Power source | Pneumatic |
| Automation type | Automation |
| Machine color | Customization |
| Applications | Various paper trays, such as egg trays, apple trays, quail egg trays, etc |
| Functions | Package |