Egg tray machine mould – customized paper trays
The egg tray machine mould is a very important tool for making the egg tray or paper tray. It is essential to invest in the Shuliy egg tray machine.
But do you know the materials of the mould? what shapes of moulds? how to get qualified and satisfied moulds? Follow me to read.
Materials of the egg tray mould – aluminum and plastic
When using waste paper for egg tray production, an important part of the egg tray making machine is the mold. This is because the mold determines the shape, size, etc. of the egg tray.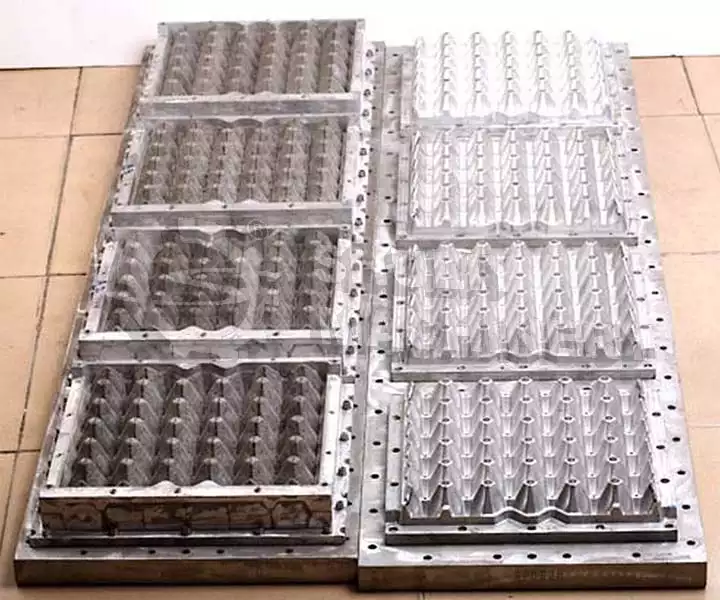 In Shuliy machinery, there are two types of molds. One is made of aluminum and the other is made of plastic. The details are as follows:
Mould material
Features
Service life
Warranty period
Aluminum
1. Lightweight
2. Good serviceability
3. Good wear resistance
4. Good corrosion resistance and oxidation resistance
Always use under normal circumstances
12 months
Plastic
1. Good thermal stability
2. Sufficient surface hardness and wear resistance
3. Excellent machinability
4. Excellent machinability
Always use under normal circumstances
12 months
Common and customized moulds for paper trays production
The egg tray machine mould can make conventional egg tray, egg carton, wine tray, nursery tray, meal boxes, etc.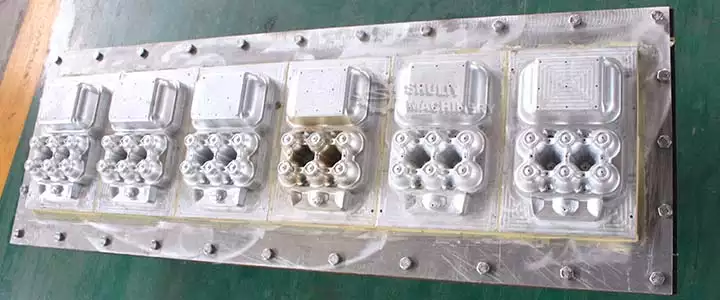 In addition to the above, custom-made paper trays can also be produced. This depends on the specific needs of the customer for products.
Find a qualified and reliable egg tray machine manufacturer & supplier
Usually, manufacturers who produce various types of egg trays will also have matching molds for their customers to choose from.
Shuliy Machinery is one such company that integrates industry and trade. Not only do they have a variety of machines, but they also have the egg tray machine mould. And we can also customize the molds with different shapes and materials according to the different needs of our customers.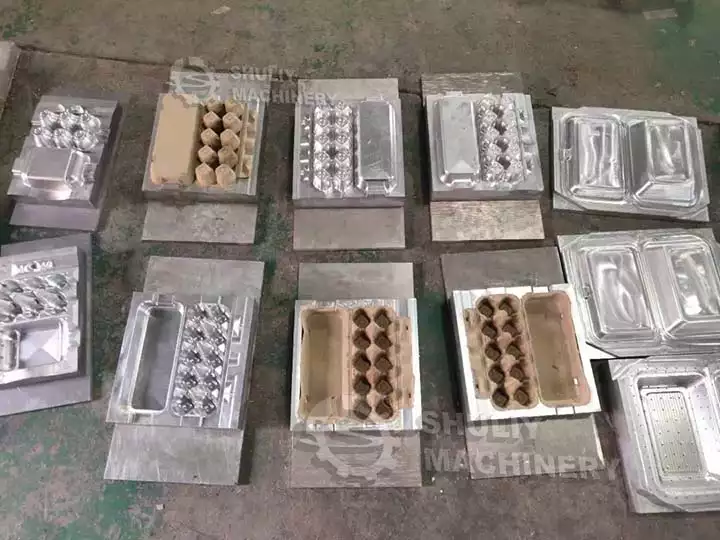 In short, you can contact us if you are interested! You can also come to our factory for a visit!