Paper egg tray machine delivered to Zambia
Shuliy paper egg tray machine has the advantages of high efficiency, super quality, and various types. The paper egg tray machine for sale from Shuliy has a capacity from 1000pcs/h to 8000pcs/h. In September 2022, one customer from Zambia ordered one set of the egg tray making machine and also mould.
Why buy the paper egg tray machine?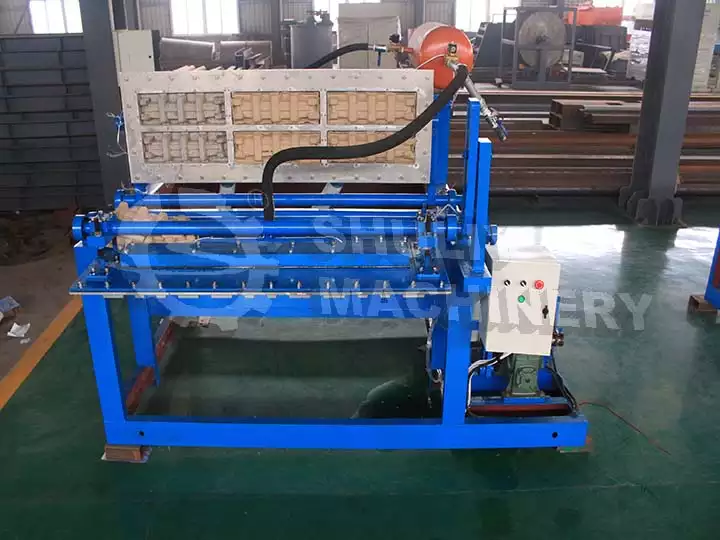 This Zambian customer has a lot of waste paper resources, and he wants to recycle and create profit. From the recycling knowledge, he gets that the best way to deal with these materials is to produce the egg tray. So, he starts to find the egg tray machine manufacturer and plans to buy this kind of machine.
The detailed process of the paper egg tray making machine ordered by the Zambian client
Our sales manager Tina received his inquiry about the paper tray machine and then sent the relevant information, including machine parameters, machine price, machine models, machine videos, etc. to him for his reference.
The Zabian client learned about this information, and then had some doubts to ask Tina for answers. Such as the mould type, egg tray color, drying method, etc. Tina is professional and answered him professionally and patiently.
After getting above mentioned answers, he ordered one set of the egg tray machine and also one pc mold for paper tray production.
Machine parameters bought by the Zambian client
Item
Specifications
Quantity
Paper egg tray machine
Model: SL-4*1
Capacity: 1500-2000pcs/h
Paper consumption: 160kg/h
Water consumption: 380kg/h
Energy used: 45kW/h
Worker: 3-4
1 set
Moulds
For model 4*1
forming mould is plastic, transfer mould is aluminum
1 pc