6000PCS/H Paper Egg Tray Making Machine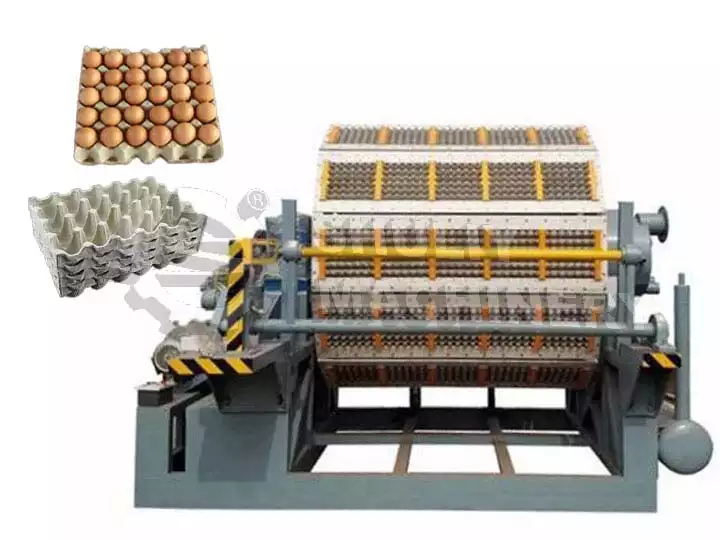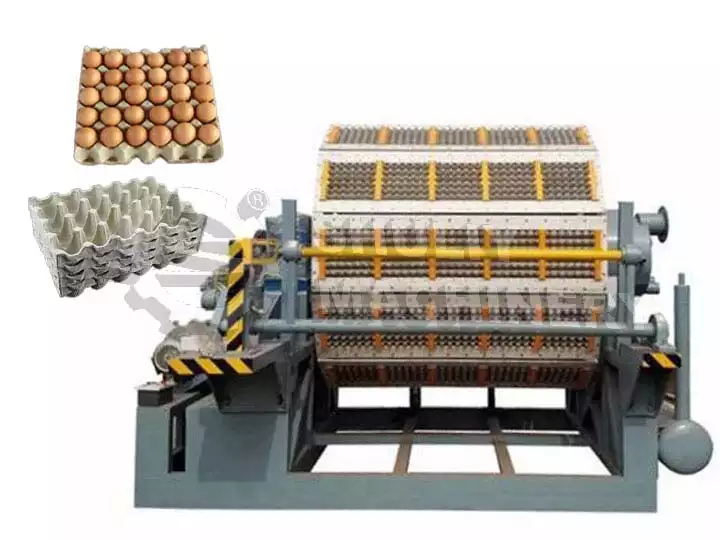 | | |
| --- | --- |
| Model | SL-5*12 |
| Capacity | 6000pcs/h |
| Paper consumption | 480kg/h |
| Water consumption | 900kg/h |
| Energy used | 90kW/h |
| Worker | 3-4 |
You can now ask our project managers for technical details
This 6000pcs/h paper egg tray making machine, model SL-5*12, is an ideal machine to carry out mass production, suitable for the large scaled farm. For investors, if you have enough capital support, and plan to produce mass egg trays, this egg tray production machine is a great choice.
Moulds for Shuliy SL-5*12 pulp paper egg tray making machine
We have the plastic and aluminum moulds available for production. These moulds have a long service life and warranty period to ensure your machine running. You can choose the moulds you like to produce the paper tray.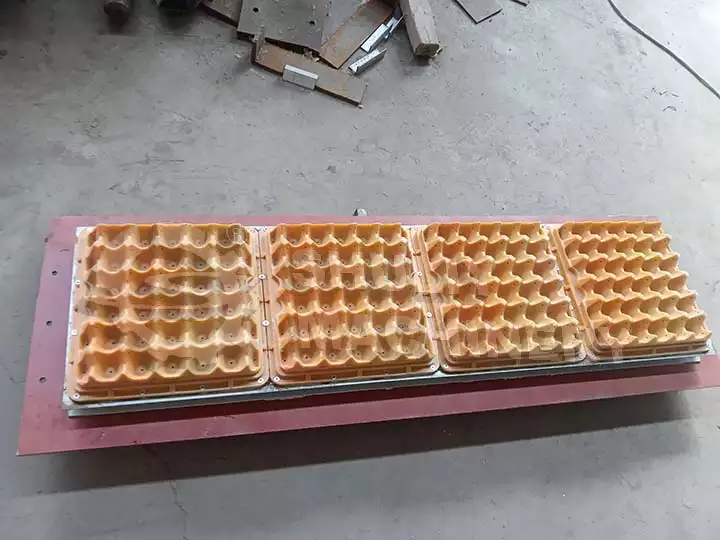 Advantages of 6000pcs/h automatic paper egg tray making machine
Large capacity, high efficiency, suitable for large scaled production.
Environmental protection. Raw materials are reused and recycled to produce again valuable trays for commercial use.
Various moulds. Plastic moulds and aluminum moulds are available for machine use, very easy to clean and strip the residue.
Different shapes of paper trays can be produced. Only changing the matched mould is enough.
Profit quickly. Because this production machine is with a capacity of 6000pcs per hour, producing many egg trays, generating profits fast.
Large complete paper egg tray production line
This kind of paper egg tray making machine uses the metal dryer machine to dry the paper trays. The manufacturing process includes pulping, forming, drying, hot pressing, and baling. The automatic manufacturing line features big capacity, high efficiency, and great p[erformance. If you're interested, welcome to contact us!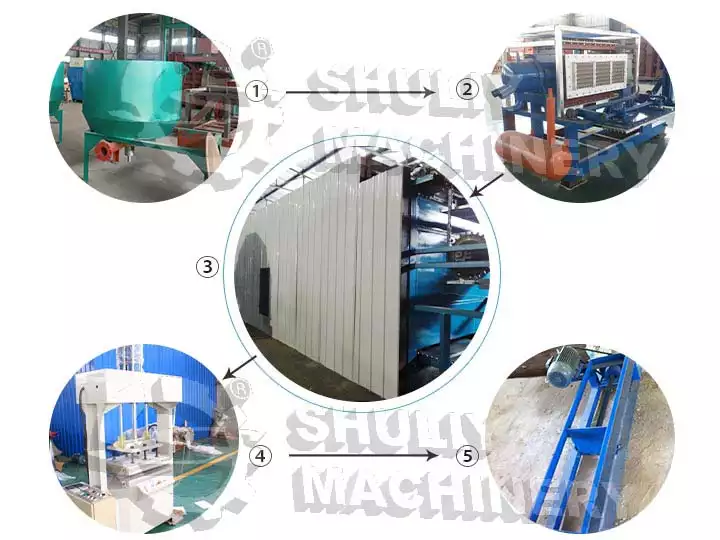 Projects of Shuliy SL-5*12 paper egg tray making machine
ShuliyMachinery's egg tray machine is an environmentally friendly machine that is popular all over the world and there are buyers of the machine all over the world. Our machines are often exported to Nigeria, Kenya, Saudi Arabia, Zambia, Cambodia, etc.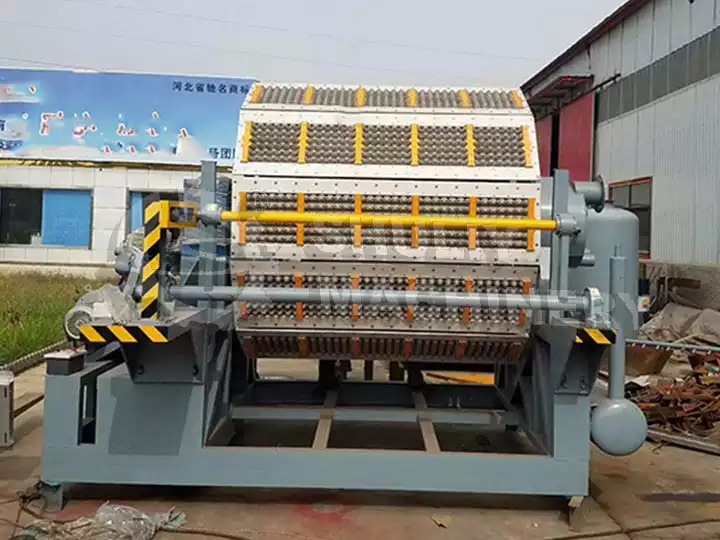 Technical parameters of Shuliy 6000pcs/h paper egg tray making machine
| | | | | | |
| --- | --- | --- | --- | --- | --- |
| Model | Capacity | Paper consumption | Water consumption | Energy used | Worker |
| SL-5*12 | 6000pcs/h | 480kg/h | 900kg/h | 90kW/h | 3-4 |