1000pcs/h egg tray manufacturing plant sold to Senegal
Good news to Shuliy! In May 2023, one customer from Senegal bought a whole egg tray manufacturing plant with a capacity of 1000 pcs/h for his own use.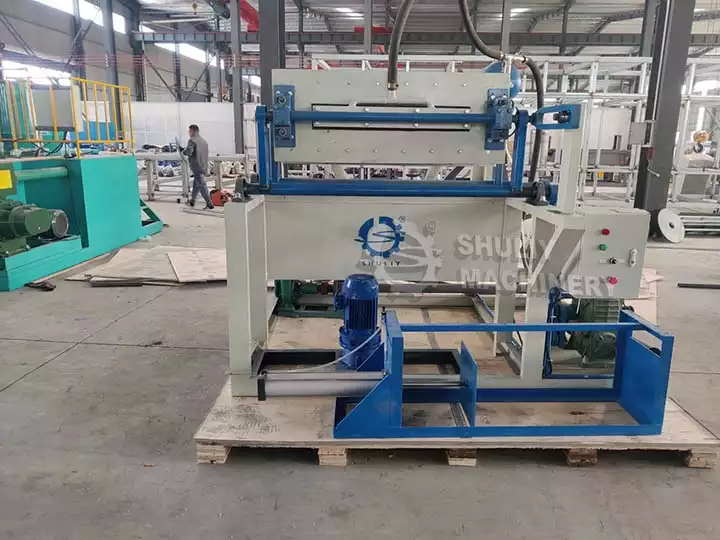 To enable efficient production, saving labor and time costs, this egg tray manufacturing line provides an efficient egg tray manufacturing solution for his farm.
Why buy the Shuliy 1000pcs/h egg tray manufacturing plant for Senegal?
Shuliy Machinery's egg tray machine has excellent quality and stable performance. This line has excellent production capacity, capable of producing 1000 egg trays per hour to meet the customer's daily needs.
By choosing Shuliy Machinery's egg tray manufacturing machine, this Senegalese customer has improved production efficiency and product quality while bringing more business and profit to the farm.
Reference to egg tray machine PI for Senegal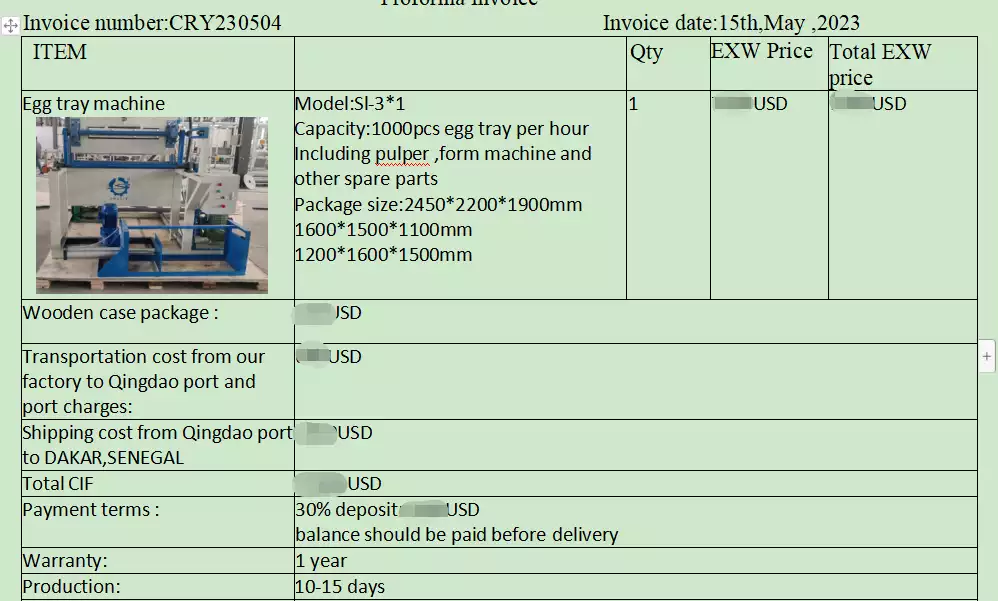 Notes to the egg tray line equipment for Senegal:
Because of the small capacity of egg tray production, natural drying is enough. Thus, the line includes pulper and egg tray machine;
Voltage: 380v, 60hz, three-phase;
The customer first paid 30% as a deposit, and the balance should be paid before delivery.