Egg crate making machine sold to Nigeria
The egg crate making machine, also known as the egg carton making machine, produces the egg crate for egg storage and transportation. This machine has the advantages of easy operation, environmental protection, and long service life. In June this year, a customer from Nigeria bought this egg carte machine from our Shuli Machinery.
Why did the Nigerian customer buy this egg crate making machine?
This Nigerian customer is a local salesman. Also, he has a company that specializes in finding the right machine for local people who need various machines. It just so happened that in June. The local people needed an egg carton machine to produce egg trays, in order to better protect the eggs from damage in the delivery.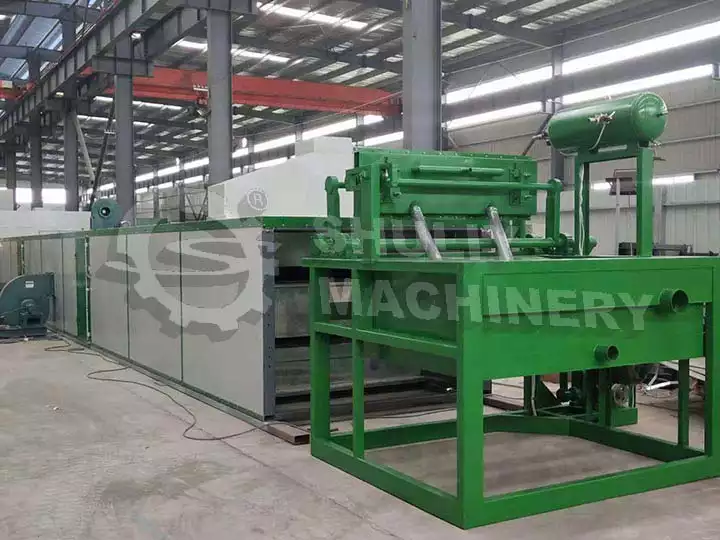 The machine issues concerned by the Nigerian customer
Throughout the conversation, according to the needs of the end customer, the Nigerian customer has been very concerned about the following issues.
Can one egg crate making machine produce different egg cartons? How to achieve it?
Do I need to buy extra molds or will they be given free?
Can we go to the factory of Shuliy Machinery customer to see how the machine works?
Do you use wooden boxes to pack the egg crate making machine for shipping? Is it shipped by sea? How long does it take?
The above are just a few questions about the egg crate machine in the communication process. Of course, there are others. No matter how many questions there are, our sales manager answered patiently and in detail, and gave the customers answers one by one.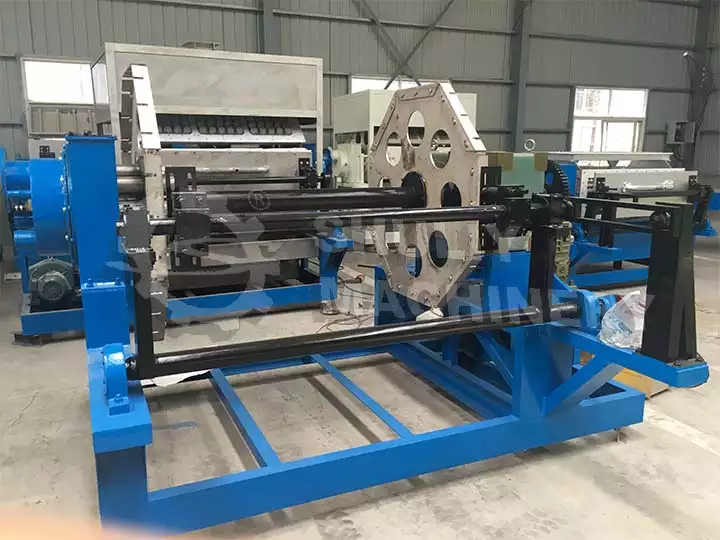 What are the parameters of the egg carton making machine?
| | | | | | |
| --- | --- | --- | --- | --- | --- |
| Model | Capacity | Paper consumption | Water consumption | Energy used | Worker |
| SL-3*1 | 1000-1500pcs/h | 120kg/h | 300kg/h | 32kW/h | 3-4 |
| SL-4*1 | 1500-2000PCS/h | 160kg/h | 380kg/h | 45kwW/h | 3-4 |
| SL-3*4 | 2000-2500pcs/h | 200kg/h | 450kg/h | 58kW/h | 4-5 |
| SL-4*4 | 3000-3500pcs/h | 280kg/h | 560kg/h | 78kW/h | 4-5 |
| SL-4*8 | 4000pcs/h | 320kg/h | 600kg/h | 80kW/h | 5-6 |
| SL-5*8 | 5000pcs/h | 400kg/h | 750kg/h | 85kW/h | 3-4 |
| SL-5*12 | 6000pcs/h | 480kg/h | 900kg/h | 90kW/h | 3-4 |
| SL-6*12 | 8000pcs/h | 640kg/h | 1040kg/h | 100kW/h | 3-4 |
From the above table, you can understand that we have different egg carton machines in Shuliy machinery. If you have any needs, please contact us at any time! Also, tell us your requirements, such as the machine capacity, final product size, etc., and our sales manager will provide the most suitable solution for you.