Hot Pressing Machine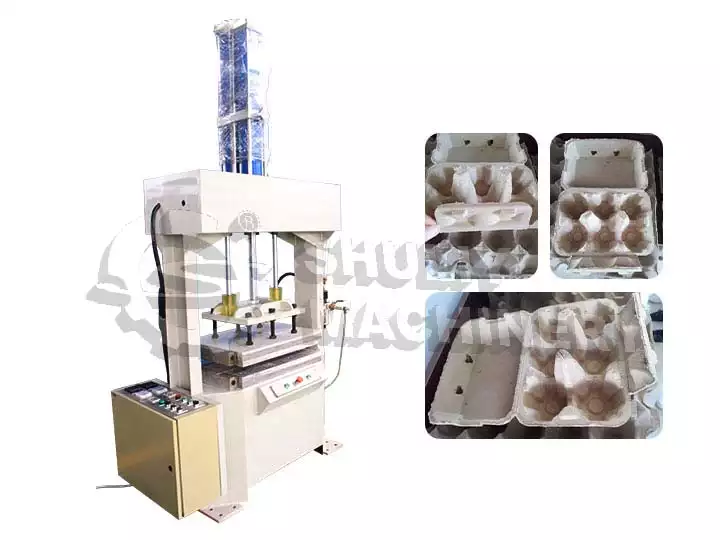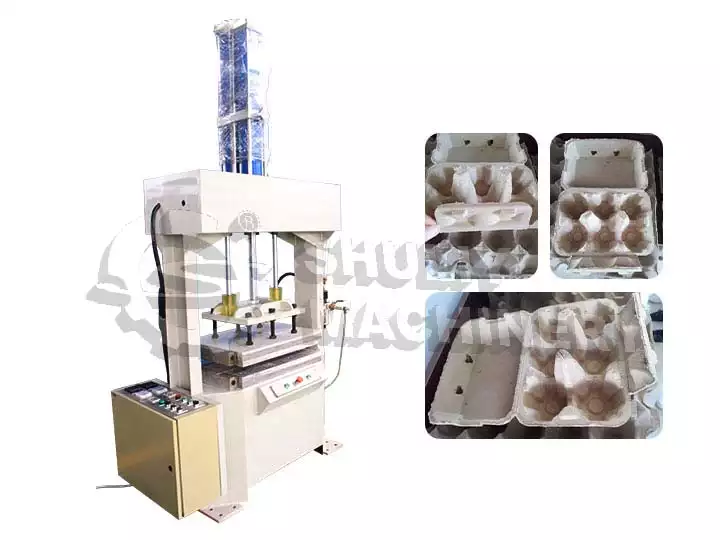 | | |
| --- | --- |
| Dimension | 1200*800*1800mm |
| Working pressure | 15 Tons |
| Power | 6.5kW |
| Working temperature | 160~200℃ |
| Working cycle time | 6-10 second |
| Compressed air required | 0.5~0.6MPa, 1M3/min |
| Control | PLC control |
You can now ask our project managers for technical details
The hot pressing machine mainly functions to press the dried carton/crate to make its flat surface more neat and beautiful. The main purpose is to heat press paper boxes. Therefore, this machine is mostly used in the egg carton manufacturing production line, usually as an auxiliary machine. But it is really an essential part.
Applications of the egg carton hot forming machine
This hot pressing machine is used to heat press various kinds of box products. So this machine can be used for all kinds of box products. Such as apple tray, quail egg tray, egg carton, wine tray, etc. As long as the box type can use this machine.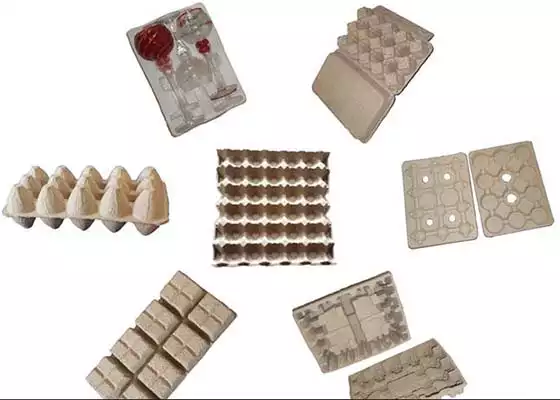 Benefits of using the hot pressing machine
The egg cartons are more beautiful and neat. The appearance of the egg carton after hot pressing is more attractive.
Increased sales. Whether sold alone or together with eggs, they are more attractive.
Complete egg carton manufacturing line. It is necessary to use a hot press for boxes.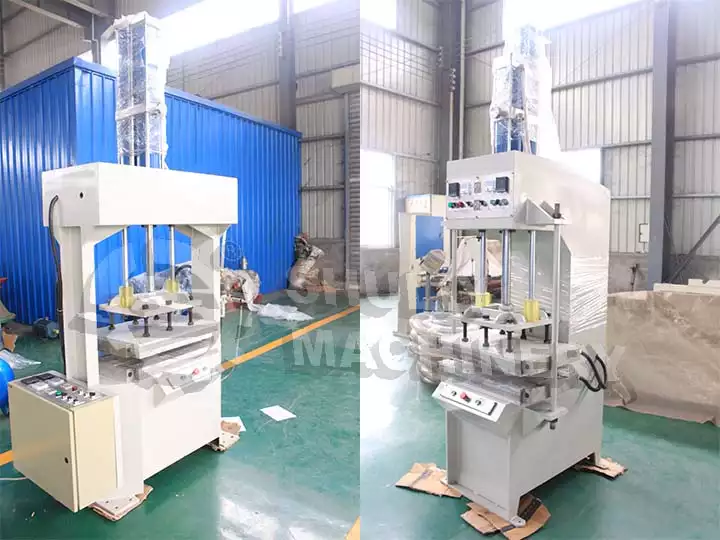 Why choose Shuliy Machinery?
There are so many companies in the market, why choose Shuliy Machinery to be your supplier? There are the following points for your consideration.
Complete machines. Due to the integrated manufacturing and trading, we have many types of relevant egg tray machines. Such as the egg tray drying machine, egg crate making machine, pulp making machine, hot pressing machine, baling machine, etc. You can buy what you want at once.
Professional service. Being the leading manufacturer & supplier, we have the professional knowledge and attitude to offer the best solutions.
Excellent after-sales service. We also provide great after-sales service to help the customers to get the best services.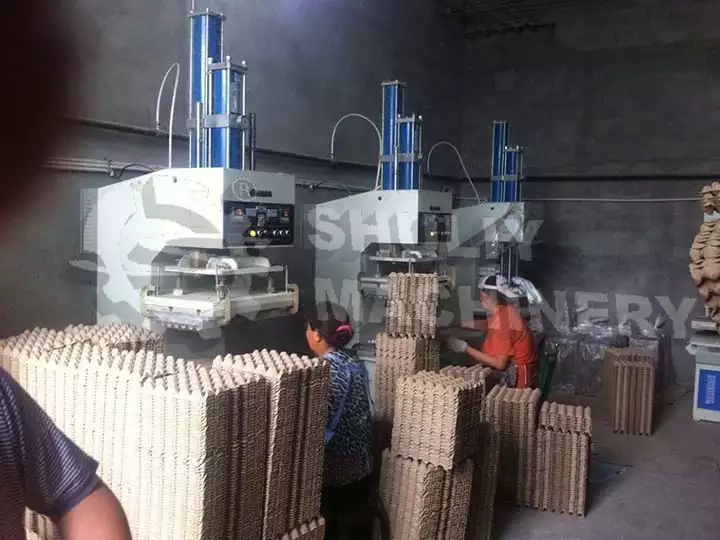 Technical parameters of the hot press shaping machine for the egg carton
| | |
| --- | --- |
| Machine name | Hot pressing machine |
| Dimension | 1200*800*1800mm |
| Working pressure | 15 Tons |
| Power | 6.5kW |
| Working temperature | 160~200℃ |
| Working cycle time | 6-10 second |
| Compressed air required | 0.5~0.6MPa, 1M3/min; |
| Control | PLC control |