What kind of paper trays can be produced? – Shuliy paper tray machine
The Shuliy paper tray machine is an environmentally friendly machine that can produce different trays by means of different moulds. It is therefore very economical and has been exported to countries such as Nigeria, Zambia, and Saudi Arabia. If you want to produce trays, please contact us!
Various types of paper trays produced by the paper tray machine
Paper trays can be produced
Shuliy Machinery's paper egg tray machine is designed to produce various types of paper trays including, but not limited to, egg trays, egg cartons/crates, shoe trays, nursery trays, mealbox trays, coffee cup trays, medical trays, fruit trays, bowel trays, wine trays, quial egg trays, etc. We can also customize the paper trats based on your needs.
Besides, the paper trays can be colorful, brown, yellow, purple, etc. Only add some color additive in the water reservoirs before forming.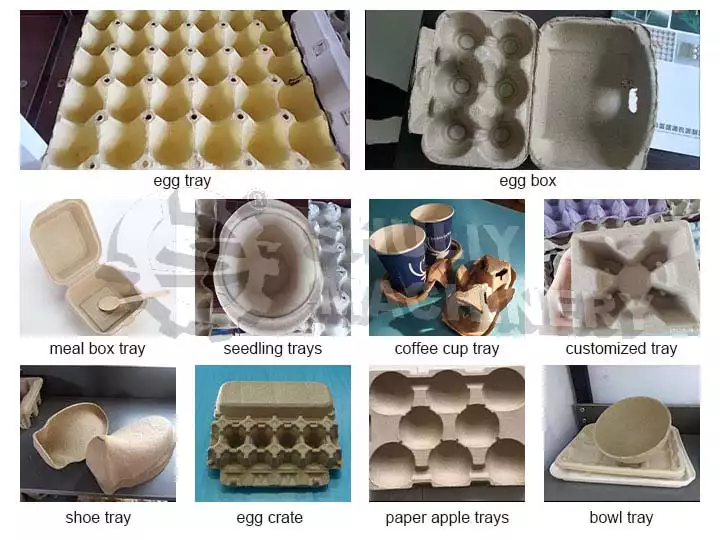 Moulds applied to produce the paper trays
As a wide range of trays can be produced, corresponding moulds are required. The production of fruit trays requires special moulds for fruit trays, and similarly for other types of trays.
In terms of material, our moulds are available in plastic and aluminium, both of which are popular, so you can choose the right mould material for your needs.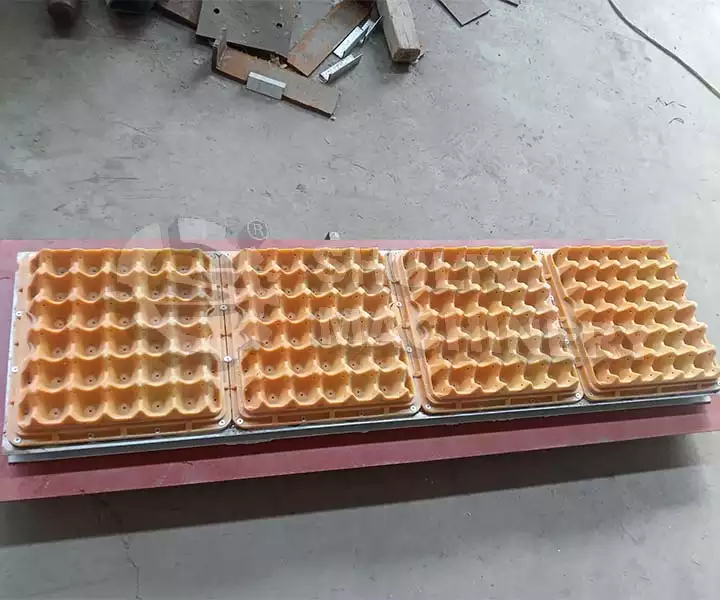 Machines to be used for paper trays productions – paper tray machine
The production of egg trays of course requires corresponding machines, and we, Shuliy Machinery, as a production and trading company, have various types of egg tray machines.
In terms of finished products, our machines can be divided into egg tray machine, egg carton machine, apple tray machine, quail egg tray machine, etc. The paper tray mchine is in the name of the produced trays.
In terms of output, our machines can be divided into: 1000pcs/h, 1000-1500pcs/h, 1500-2000pcs/g, 2000-2500pcs/h, 3000-3500pcs/h, 4000pcs/h, 5000pcs/h, 6000pcs/h, 8000pcs/h, OR 1-side, 4-side, 8-side, 12-side paper tray machine.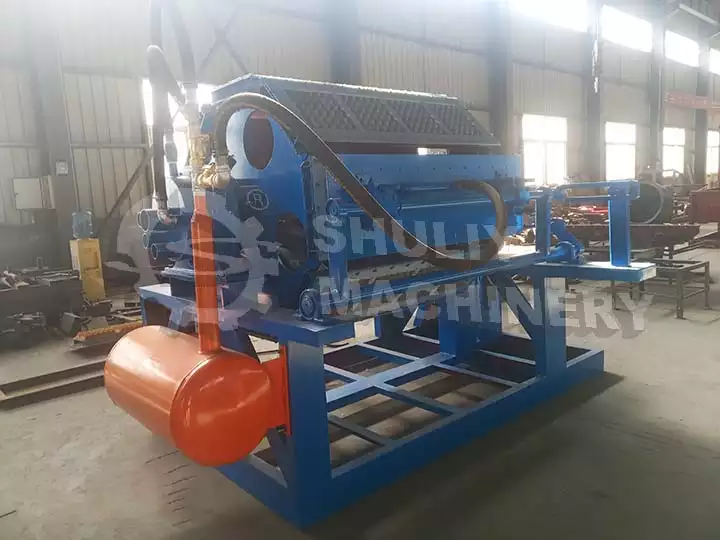 In short, when you need a paper tray machine for the production of various trays, you can contact us and tell us the type of trays you want to produce, the production capacity, etc. Our sales managers will provide professional advice according to your needs.